2012.10.31 14:57
from Tips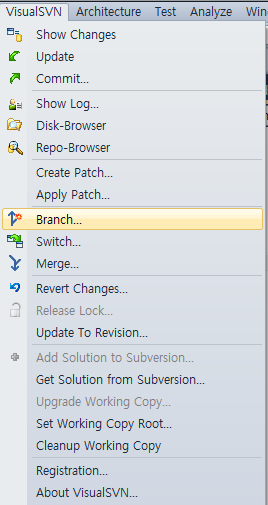 S1. Branch로 작업 저장하기
- 작업하다 실수한듯 하다. 그런데 다 날려 버리기엔 아깝다. Branch로 저장 후 원래 대로 돌아가보자.
1] Branch(Backup)
Memu - Visual SVN - Branch -
To path : /branch/[name] ex) /branches/b1
Log Message : Write Log Here
Working copy : Save Current Job as branch.
Don't check Switch working copy to new branch/tag
- OK
- Commited(Backup) Automatically.
2] Restore
Memu - Visual SVN - Revert Changes